---
Megan: Licensed Massage Therapist
Megan joined the Turino team in 2009 when she decided to take her massage career in a more therapeutic direction. She graduated from the Marquette School of Therapeutic Massage in 2007, earned her National Certification in Massage Therapy in 2010, and is a Professional Level Member of the Associated Bodywork and Massage Professionals Organization. Megan is versed in multiple techniques including Swedish, Prenatal, Neuromuscular Facilitation, and Trigger Point Therapy, and specializes in Intuitive Deep Tissue Release. Megan has enjoyed Chiropractic care since she was a child, and believes strongly in the integration of Massage and Chiropractic. Born and raised in Milwaukee, WI, she came to the U.P. in 2004 to study ceramics at NMU, and is currently living in Ishpeming Township with her wife, Shannah, their son, Finley, and their dogs and chickens.
---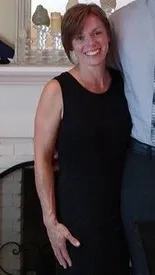 Heather: Licensed Massage Therapist
Heather joined the Turino team in 2018.
---
Megs: Licensed Massage Therapist
Welcome to our newest Massage Therapist!